The formalities for entering Canadian territory for a tourist stay of less than 6 months can be carried out directly via the Internet. It is not necessary to get an appointment at the Canadian Embassy, just apply online for an Electronic Travel Authorization (eTA).
What is a Canada tourist visa?
A Canadian tourist visa allows a traveler to enter Canadian territory for a short stay in order to visit the country, go sightseeing or spend a vacation in Canada.
The tourist visa in Canada makes it possible to satisfy the conditions of entry into Canada. Despite obtaining a tourist visa, entry into the territory will always be subject to the final agreement of a Canadian border police officer. Obtaining a tourist visa in Canada does not guarantee entry into Canadian territory.
What are the eligibility criteria for the tourist visa for Canada?
To be eligible for a Canada tourist visa, the applicant must meet certain conditions, they must have:
At least 18 years old to apply as a visa applicant;
A valid passport;
His personal documents translated and certified in English or French;
A clean criminal record;
The financial capacity to pay the visa fees and to cover the entire stay in Canada;
The possibility of making oneself available to be interviewed or to undergo a medical examination at the request of the Canadian consulate;
Proof of temporary stay and no plans to work in Canada.
If the traveler is not eligible to obtain a tourist visa for Canada, he will have to look at the other Canadian visas available.
Who should apply for a Canadian tourist visa?
Most travelers to Canada must provide a tourist visa or an Electronic Travel Authorization for Canada (Canada eTA). Some travelers can also enter freely with their passport without the need for a visa, for example US nationals holding a valid passport.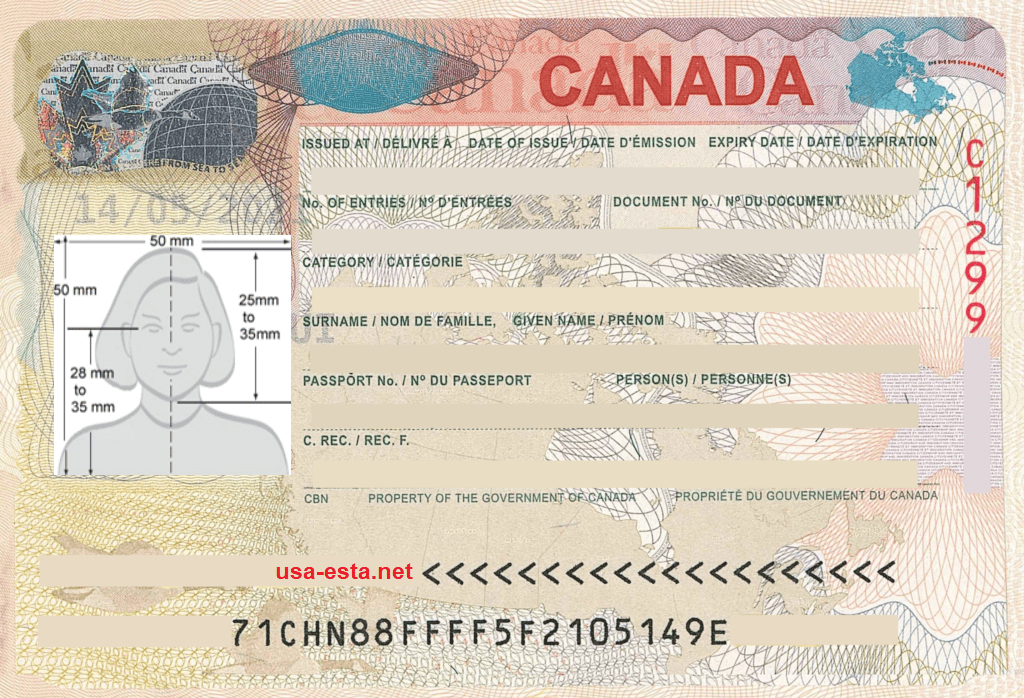 How to apply for a tourist visa for Canada?
Applying for a Canadian tourist visa is a multi-step process. The main steps are as follows:
Verify the traveler's eligibility for a Canada tourist visa.
Create an account on the IRCC portal
Complete the documents required for a Canadian tourist visa.
Submit the Canadian Tourist Visa Application Form.
Send all the documents requested as part of a tourist visa application (see list of documents below)
Await its processing and respond to requests for additional information.
Send your passport to obtain the visa stamp obtained.
What are the documents to provide for a tourist visa application for Canada
As part of the application for a tourist visa for Canada, it is necessary to provide the documents listed below:
The completed Canadian tourist visa application form;
Recent bank statements that prove sufficient financial resources to travel to Canada;
Your plane tickets or a description of your itinerary;
The Canadian visa invitation letter written by the person you are visiting;
The family relationship of the people you are visiting and their immigration status;
Bank statements or other financial statements of your friends or family if you visit them.
A cover letter from you addressed to the Government of Canada to justify the need for a Canadian tourist visa;
Two passport photos according to Canadian requirements;
A curriculum vitae indicating the employment or study status and a letter from the employer specifying the contractual obligations justifying a return to the country of origin;
Proof that the stay in Canada is temporary and that the return to the country of origin will take place once the stay is over;
A clean criminal record.
All these documents must be provided in English or French mandatory. Only these two languages are allowed.
What are the fees for a Canadian tourist visa?
The total fees to be paid for a Canadian tourist visa application are as follows:
$100 CAD application processing fee;
Additional biometric data processing cost of $85 CAD;
Additional passport processing fee of $45 CAD.
The total cost of a Canadian visa application for a tourist stay will therefore amount to a total of 230 $ CAD (i.e. the equivalent of 160 € according to the exchange rate of March1 , 2022) to be paid on the portal of the Canadian government .
How long does it take to obtain a Canada tourist visa?
As a precaution, it is recommended to allow a period of 1 month to obtain a Canadian tourist visa. The processing time for a tourist visa application to Canada depends greatly on the country from which you are applying for the visa. The time generally varies between a minimum of 8 days up to 6 weeks.
What can be done with a Canadian tourist visa?
With the Canadian tourist visa, you are allowed to travel to Canada for less than 6 months as long as you are in good financial standing. You are not allowed to obtain Canadian documents or stay in the country permanently. You are also not allowed to work or study, and you will not be allowed to apply for health care or other government benefits.
How long is the Canadian tourist visa valid?
In most cases, the Canadian consulate sets the duration of the visa based on the traveler's length of stay request. In some cases, the duration can be extended until the expiry date of the traveller's passport.
Regardless of the validity period of the tourist visa obtained, the traveler cannot stay in Canada for more than 6 months at each stay.
Can we bring our family to Canada on a tourist visa?
Family members of travelers who have obtained a visa can come to Canada after obtaining a tourist visa themselves. Each application is independent, but they can all be submitted together and processed as family applications.
Can the duration of a tourist visa be extended?
To stay more than 6 months in Canada with a tourist visa, you must obtain a visa extension. This extension request must be submitted at least 30 days before the expiration of the original tourist visa.